Ankle Wraps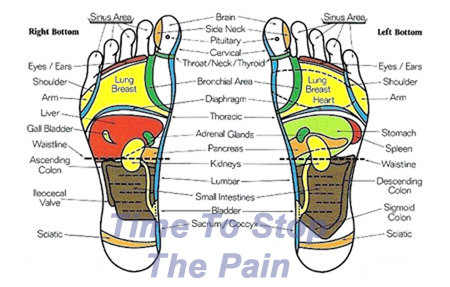 ---
Wearing an Ankle Wrap around the ankle also provides incredible benefits for the entire body as shown on the bottom graph.

Every major organ in our body is located on the foot also, and whenever you wear your Natural Earth Ion on your foot, you are supplying the required energy and stimulation to those important organs.

It is suggested to use a Body Set that will provide the entire body with healing engeries and therapy that is required to build a strong foundation for better health.


---
In the current era of rapid scientific progress, many concepts which were once "scientific truths" as recently as 20 years ago are no longer tenable. But of all the discoveries, none is more important than the theory of the human energy field.

In a very short time, scientists have revisited their thinking from denial of the existence of energy fields to absolute certainty that they exist. This revelation has worked its way into scientific investigation in bio-medical research.

As a result, medical interest has begun to focus on the magnetic fields around the body, referred to as bio-magnetic fields. This is beginning to be understood as perhaps the main catalyst of human energy and health.


---
Return To Previous Page Viewed