Fundraising Events
We believe a successful fundraising event is like growing a fruit tree:
"Plant the seed once and it will continue to bear fruit!"

Introducing: "Progressive Engineered Fundraising Campaigns"
Download Our "Progressively Engineered Fundraising Campaign".
---
Long-Term Benefits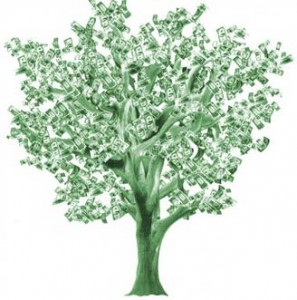 As competition heats up for your donors' dollars and attention, you need a forceful presence in the contemporary, technology-rich, nonprofit marketplace.

We believe an event should produce a continuous flow of funds well after the event has taken place!

Additional Insights To Extending Your Fundraising Efforts

Time To Stop The Pain Fundraising Strategies is a full service fundraising event. We are committed to giving organizations and individuals the best personalized service in order to maximize their fundraising
potential today and in the future.

We offer fully scalable event fundraising services in event development and production, strategic consulting and information technology that can be customized to your organization and need, whether new or old, big or small. We help you and your team navigate difficult questions and constraints through a simple yet insightful process that starts with understanding your mission, your current situation and your goals.

Then, we apply skills from our three main practice areas to relieve your immediate concerns and solve your long-term needs. Each is fully scalable, allowing us to offer advice and support, establish or upgrade your IT infrastructure, develop strategic roadmaps for your own internal efforts and produce and operate entire events.

Founded in 2008 to assist nonprofit organizations in planning cost-effective, high-quality events, Time To Stop The Pain has dramatically expanded its client base and capabilities. While continuing to serve the local nonprofit community, we have diversified our client portfolio to include national corporations and associations.

We provide the opportunity to bridge the gap between corporations and non-profits who share the same values and mission. Our commitment is to work with an evolving group of highly-respected local, regional, and national non-profit and global firms, building a better tomorrow for an all-inclusive world.
Keep It Going - Keep People Talking Is Success!
To achieve a successful fundraising event you will need to create awareness and excitement for your fundraising event that is ongoing. The bigger the crowd of people you attract for your fundraiser, the greater amount of money that will be raised for your group.

This is achieved by:
Providing a Product That Everyone Talks About.
We provide a product line that is 100% Satisfaction Guaranteed so your donors are always satisfied with their purchases and when this happens, donors' word-of-mouth referrals continues to create revenue for your organization long after the event.


Providing Donors an Incentive to Refer People They Know.
As part of each sale we provide our customers, your donor, continual education in healthy living and that keeps your organization's name in front of them. We provide a non-pressure referral incentive to our customer to refer their friends and family back to their own personalized website and your organization benefits from repeat business (purchases).


Providing a Method of Continuous Fundraising Without Additional Effort.
With over 65 million smart phone users in the world, and the tablet market growing steadily with projections reaching 90 million by 2014, you will want to make sure your organization is ready for it and we will help you get there. We provide your organization with a coded Time To Stop The Pain website where donors can refer their friends and family to and your organization benefits from additional sales made through your coded website. We provide everything you need!

Additional Insights To Extending Your Fundraising Efforts
Keep It Active - Continuous Fundraising
Time To Stop The Pain applies its 12 years of experience to bring the best mix of offsight and Internet tools to our clients. We're applying our time-tested strategies and creative skills to these modern technologies in order to open broad, new opportunities for donor involvement and expanding the demographic reach of our clients.

From Health Fairs to In-House Seminars, or home parties or small gatherings of friends, Time To Stop The Pain Fundraising Events provides a full suite of integrated-fundraising services uniquely tailored to each of our nonprofit clients. Call us today for more insights in designing an Progressive Engineered Fundraising Campaign for your organization.

Download Our "Progressively Engineered Fundraising Campaign" information kit for your consideration.

Mark Coussoule
1-352-505-8120
---
Return To Previous Page Viewed